There are no more items in your cart
Shipping

Free

Total

€0.00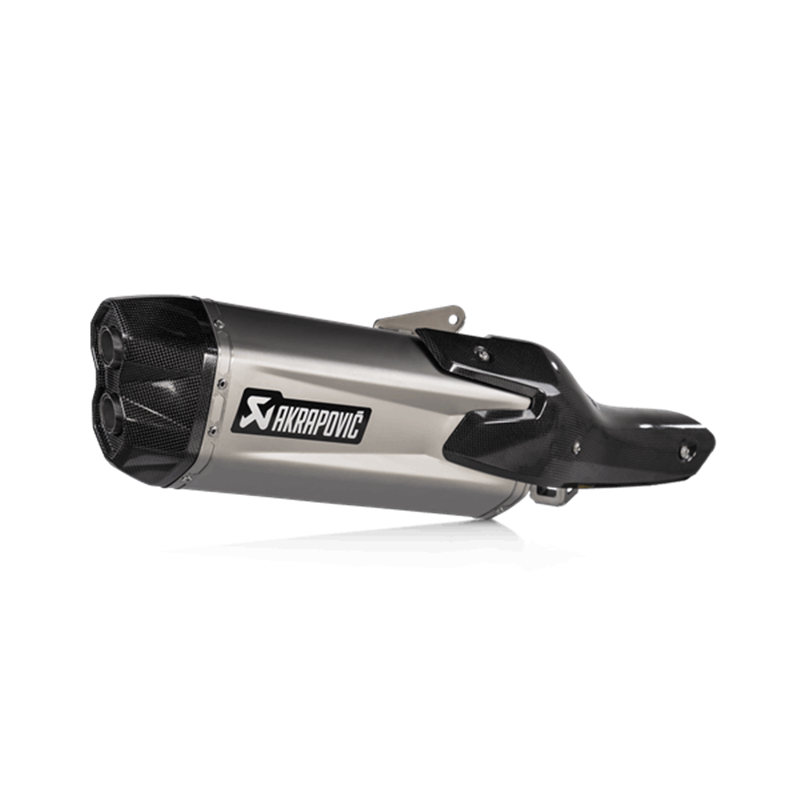  
Exhaust Honda NT1100 2022 Akrapovic
Akrapovic Honda NT1100
S-H11SO3-HGIT
Motorcycle Sport Exhaust Slip-On Akrapovic.
Fitting Kit included in the price.
European and Swiss approval with code and certificate (CEE).
Removable db killer\s included. Remove it to increase the sound of the sport exhaust system. If the system is CEE approved and you remove the db killer\s, the product became Racing and not for road use.
The Slip-On is the first stage in transforming your exhaust system. In addition to increasing your power, the Akrapovic Slip-On system gives your scooter a distinctive deeper sound and also changes its visual appearance. Even from afar you can see and hear that this is no mass-produced system. This system was developed based on rich experience and the result is a product that suits a scooter perfectly. Installation is a snap. Please note that exhaust system cannot be used for ABS Version.
The Akrapovic exhaust system increases your engine power and its torque at practically every rpm.
For Search:
Exhaust Exhausts Silencer Silencers Muffler Mufflers Silencer Silencers
Akrapovic was established in 1991 and quickly made a name for itself in the racing world, winning its first Superbike SBK race in 1997. The company underwent renovations and expansions in 1999 to enhance its production capabilities and offer premium quality sports exhausts. By 2000, it claimed the title of SBK World Champion and entered the MotoGP circuit in 2002. In 2009, Akrapovic founded a titanium foundry, followed by the opening of a second production facility in 2014. The sports exhaust production system was further improved in 2015, resulting in more than 100 world titles in both motorcycle and car championships.
Today, Akrapovič is a top producer of high-quality exhaust systems for high-performance motorcycles and cars. Its innovative and advanced technology, combined with its use of high-quality materials, has earned it a reputation as a leading high-tech company. With a global presence and over 1600 employees, the company offers technical support to top racing teams, including MotoGP, WorldSBK, MXGP, and IMSA WTSC.
All production takes place in Slovenia. Sports exhausts with road use homologation come with a certificate and specific wording in their description.
Most Akrapovic sports exhausts are made to order, so customers are advised to contact the company in advance for production and delivery time information.
Product photos and technical information, if available, can be found on each product's page. For any additional questions or concerns about compatibility with your motorcycle, don't hesitate to contact us.
ALL PRODUCTS ARE SHIPPED FROM ITALY WITH EXPRESS COURIER.

NOT ALL THE PRODUCTS ARE AVAILABLE IN STOCK. REQUEST AVAILABILITY.
1 other product in the same category:
Brand: Arrow Exhaust
Reference: 72509SK
Compatibility: Honda NT1100 2022
72509SK - 72509SKN
Sonora
Price
€843.34
Regular price
€1,028.46
 In stock
Other Products - Honda NT1100 2022