There are no more items in your cart
Shipping

Free

Total

€0.00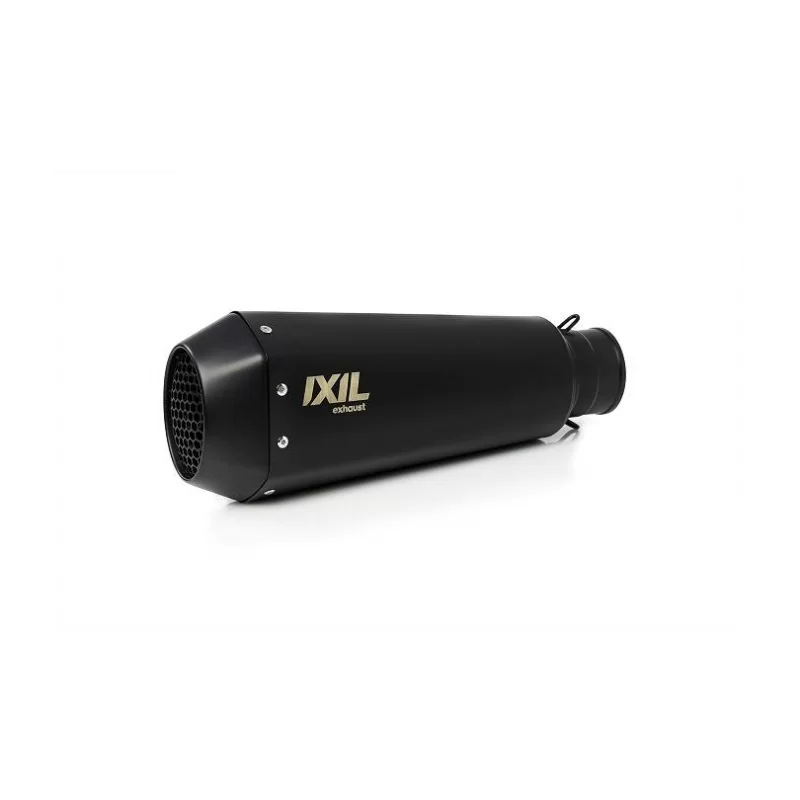  
Exhaust IXIL ZONTES Z2-125 21-22 OZ3292RRB
Compatibility: ZONTES Z2-125 21-22
Silencer RC1B FULL SYSTEM - RACE HEXACONE XTREM BLACK OZ3292RRB
ALL PRODUCTS ARE SHIPPED FROM ITALY WITH EXPRESS COURIER.

NOT ALL THE PRODUCTS ARE AVAILABLE IN STOCK. REQUEST AVAILABILITY.
Exhaust Zontes Z2-125 21-22 IXIL
IXIL RC1B FULL SYSTEM - RACE HEXACONE XTREM BLACK ZONTES Z2-125 21-22
OZ3292RRB
Homologated line IXIL for ZONTES Z2-125 21-22.
Fitting Kit included in the price. No modifications required.
European and Swiss approval with code and certificate (CEE).
Il Db-Killer è incluso.
Muffler shape: Hexacone
Length: 344 mm
Weight: 1,6 Kg
Made in Spain 100%.
2 Years Warranty.
For Search:
Exhaust Exhausts Silencer Silencers Muffler Mufflers Silencer Silencers
IXIL is a brand with deep roots in the world of motorbike racing, with a history that began in 1955 in Barcelona. Today it is a globally established reality, with a presence in more than 40 distributors on 5 continents.
For over 50 years, IXIL has been designing exhaust systems and silencers for a wide range of motorbikes and maxi scooters from the most prestigious motorbike manufacturers. This company has reached the pinnacle of technology and design in the motorbike exhaust sector thanks to the determination and constant commitment of two generations of entrepreneurs.
IXIL exhausts are characterised by meticulous attention to detail and are designed to maximise the technical and stylistic features of each individual motorbike on which they are installed. IXIL's R&D department is at the forefront and constantly collaborates with MotoGP teams, CEV and motorbike manufacturers, consolidating its position among the world's leading exhaust manufacturers.
All IXIL exhausts share high-quality workmanship with a stainless steel interior. With the different options of black lacquered and brushed stainless steel exteriors, IXIL offers high-quality silencers in both optical and technical terms. All IXIL silencers are available as 'Bolt On' or 'Slip On' for replacement and are compatible with all modern motorbikes as well as older models. For some models, IXIL offers complete silencers including headers. All parts required for assembly are included in the package. These silencers offer a combination of outstanding aesthetics and a deep, powerful sound, as well as easy installation and compliance with European regulations.
The IXIL exhaust model range includes: Race Xtrem Black (RB), Race Xtrem (RC), Round Carbon Xtrem (RCR), Super Xtreme (SX1), Mega Xtrem (MXT), Dual Hyperlow XXL (L5X), Dual Hyperlow Black XL (L3XB), Dual Hyperlow (L2X), Hexoval Xtrem Black (XOVE), Hexoval Xtreme Evolution (SOVE), Titanium Race (VTR), Catalyst Suppressor (DKAT).
If you would like more information or have questions about the compatibility of IXIL products with your motorbike, please contact us. We are here to help you choose the best IXIL exhaust to enhance the performance and aesthetics of your motorbike.
ALL PRODUCTS ARE SHIPPED FROM ITALY WITH EXPRESS COURIER.

NOT ALL THE PRODUCTS ARE AVAILABLE IN STOCK. REQUEST AVAILABILITY.
Other Products - Zontes Z2-125 21-22